We're excited to announce the five student ventures moving on and competing at the NRLC Championships on April 19!
Goldie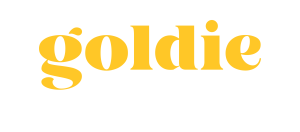 Between inconsistent sizes, varying fits, and time-consuming try-ons, jean shopping paralyzes most women. And think of the bigger nightmare of online shopping: size charts are impossible to understand and never product specific.
Meet Goldie: a fit finder that decodes online shopping for you. Goldie uses your actual measurements and unseen production size charts to find the perfect fit every time you shop online. For customers, Goldie reduces product trialing, saves time, and increases satisfaction by navigating the guessing game for you. For retailers, Goldie lowers the 21% e-commerce rate of returns and increases customer lifetime value.
Website – Instagram – Facebook – LinkedIn
Meet the Founders
Separion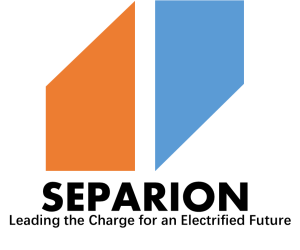 Demand for lithium, a critical material used in batteries for electric vehicles, grid-scale electricity storage, phones, and laptops, has grown rapidly in recent years. Global demand is expected to increase by 500% by 2050. The United States depends on other countries for nearly all its lithium supply, and mining the mineral strains water resources and can harm the environment.
Using brines already produced by geothermal energy, Separion's innovative and environmentally friendly extraction process will supply lithium faster, purer, and greener.
Meet the Founders
Sygne Solutions

Every day, we come into contact with products that contain chemicals that build up in our bodies and never degrade. According to the CDC, these chemicals, known as "forever" chemicals or per- and poly-fluoroalkyl substances (PFAS), can cause many health issues, such as cancer, asthma, liver damage, thyroid disease, decreased fertility, and cause congenital disabilities.
Sygne Solutions' mission is to forever eliminate "forever" chemicals. Their strategy is to eliminate PFAS in water through their patent-pending technology, a scalable and sustainable solution that permanently destroys PFAS – thereby eliminating them from the environment. This low-cost technology can directly destroy PFAS with non-toxic, earth-abundant-element-containing boron nitride-based materials and light with zero waste.
Meet the Founders
Tidepay

Tidepay is an HR and payroll solution for shipping companies that streamlines the onboarding process and helps transfer wages to their globally positioned employees' bank accounts. Tidepay uses character reading technology to scan documents and verify eligibility and provides digital bank accounts and debit cards to unbanked seafarers. They also serve the seafarer by offering financial and logistical support services beyond remittance.
Meet the Founders
Tierra Climate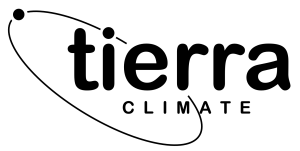 Grid-scale batteries are tremendously effective at cleaning the power grid: moving wind and solar power to hours of peak demand, and reducing reliance on fossil fuel generation. But they aren't compensated for this service. Tierra Climate gets batteries paid through our platform, where battery projects can sell verified Carbon Avoidance Offsets to corporate buyers. Our product paves a path to Net Zero emissions on the power grid.
Meet the Founders
We invite you to join us in celebrating these inspiring student founders!
Grand Hall at Rice Memorial Center
Wednesday, April 19, 2023 at 5:30PM