[VIRTUAL] Ladies Who LaUNCH w/ Pamela Singh
January 19th @ 12:00 pm

-

1:00 pm

CST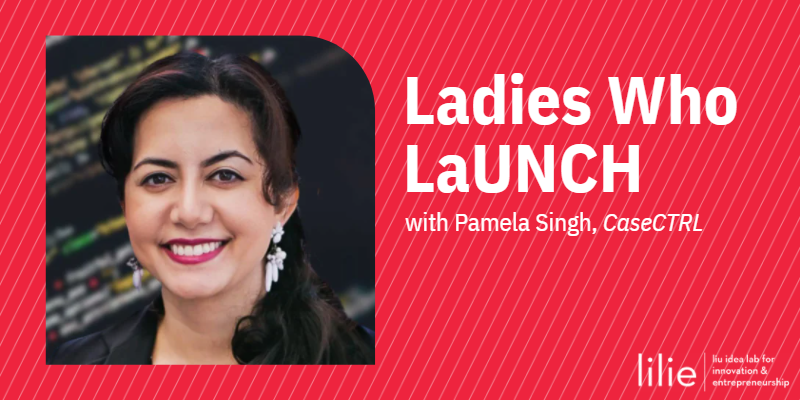 The first Ladies Who LaUNCH of the Spring semester is Wednesday, January 19th! Join us virtually at 12PM for an engaging discussion with Pamela Singh, Co-Founder and CEO of CaseCTRL. CaseCRTL placed 2nd in last year's Alumni Napier Rice Launch Challenge!
More about Pamela…
As a veteran systems engineer with a background in operations research, Pamela is passionate about the science of efficiency and is a seasoned technical manager in both the IT and healthcare settings. After experiencing the various pains of surgery first hand (or foot, as the case was) she saw a need for optimal case management and more empowered players in the surgical chain of command. CaseCTRL is an Ai platform that streamlines surgery scheduling and coordination for improved efficiency, revenue, and patient care. Little known fact – Pamela is also an internationally acclaimed traditional Indian Bhangra dancer!
She received her B.S. in Systems Engineering from George Mason University and her M.S. in Systems Engineering from John Hopkins University.
—
Ladies Who LaUNCH is a luncheon series to empower our women entrepreneurs, innovators, and those who want to create lasting impact in our society. This series creates an open dialogue to discuss the challenges, opportunities, and successes experienced by women entrepreneurs. Ladies Who LaUNCH is dedicated to supporting the proven advantages of gender diversity in a field where only 2.3% of venture-backed companies are women-led.
*This event will be virtual in accordance with Rice University policies and is open only to Rice University students and alumni.